By EDN Reporter

The Kingdom's homegrown telecoms giant Eswatini Mobile flexed its muscles on Saturday and turned Mahlanya red on Saturday.

The organisation's employees took to the streets to interact with thousands of motorists passing by and share laughter and joy while converting them to the network.
READ MORE: Manzini Bus Rank comes alive with the Eswatini Mobile roadshow
Jubilant motorists hooted and waved at the team while others stopped to buy sim cards and airtime. With music blasting in the background, the team showcased its dancing skills which thrilled and entertained motorists stuck in traffic.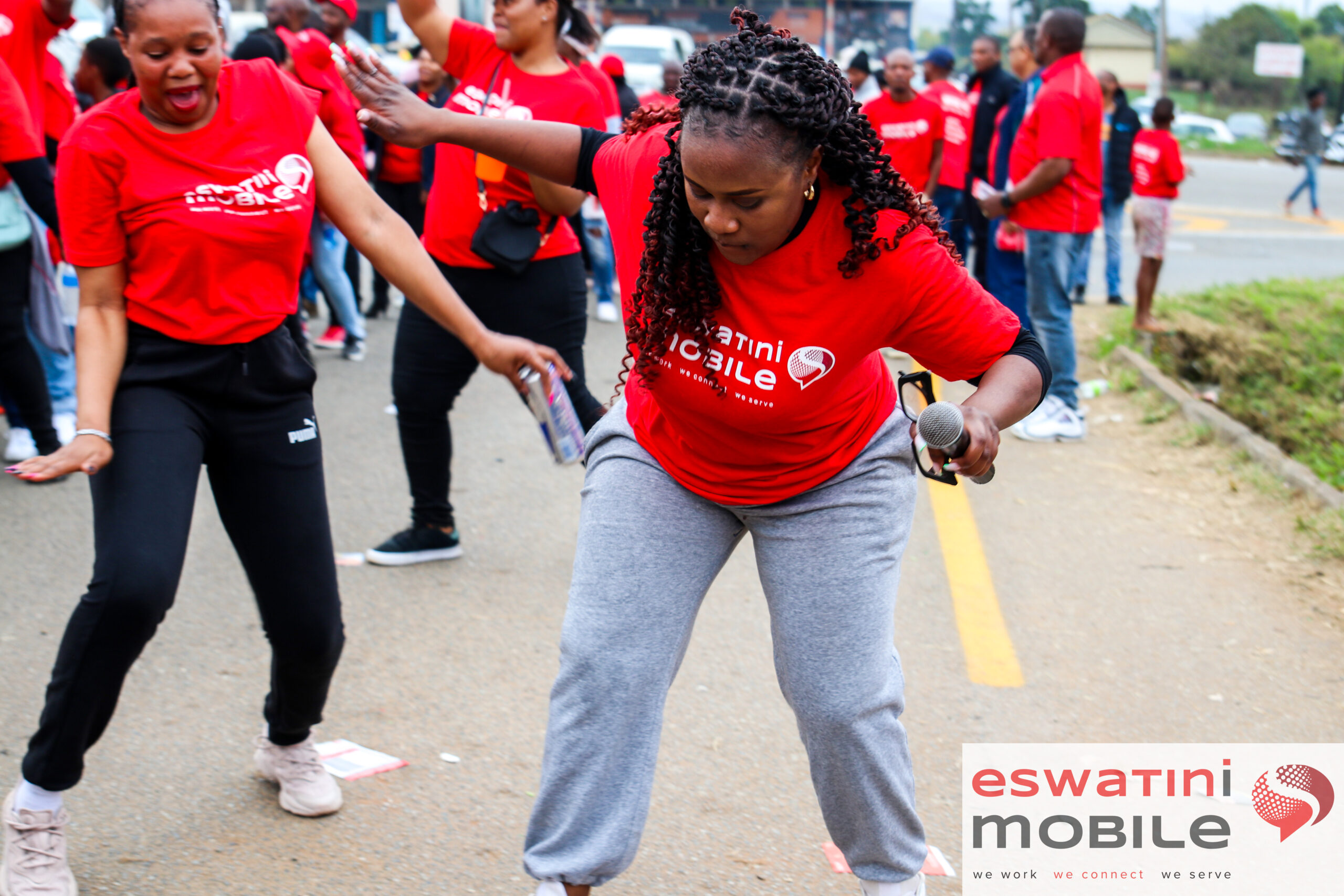 Locals could not get enough of the red that was on display and many received freebies and joined in the festivities. Smiles and laughter were the order of the day as young and old participated.
READ MORE: Shop till you drop with Eswatini Mobile
The excitement even had agents from competitor, MTN dancing with the Eswatini Mobile team. The executive leadership of the Inyatsi Group of Companies which Eswatini Mobile is part of also joined in the festivities, distributing fliers and T-Shirts. The Exco members, led by Chairman, Michelo Shakantu also showed off their dancing skills as they interacted with the crowd that was there.

The day in pictures: